SMC College of Dairy Science, Kamdhenu University, Gujarat, in association with the Gut Microbiota and Probiotic Science Foundation (India) and Swedish South Asian Network on Fermented foods organized the "PROBIOTIC AWARENESS DAY"- an awareness program and competition for school children on 25th July 2023.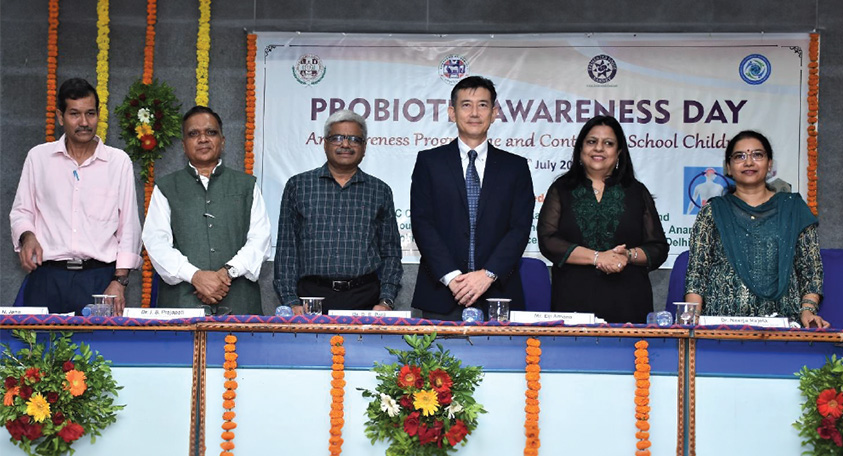 World over people are beginning to recognize the importance of gut health and the important role of probiotics, in maintaining a healthy intestine and build immunity, for a better life.
Thus, with the aim ofincreasing awareness about probiotics and their health benefits, among school children in Gujarat, and igniting their minds to research, read and gain knowledge, a school level competition was organized on the subject. Twenty schools in and around Anand enthusiastically participated in the contest and students made brief presentations on 'Probiotics and Human Health'.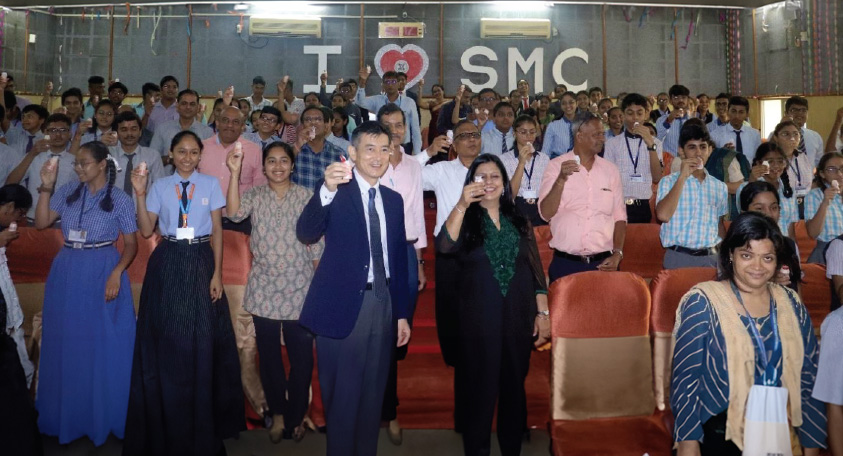 Cheers with Yakult
Participants speaking about Probiotics
Dr. Atanu Jana, Principal SMC College of Dairy Science, in his welcome address spoke about the importance of probiotic foods in our daily lives. Prof. J. B. Prajapati, Coordinator, SASNET-Fermented Foods enlightened the audience on probiotic strains, their health benefits and difference between probiotics and normal fermented foods. Dr. D. B. Patil, Director of Research & Dean, PG Studies, endorsed the importance of probiotics on health and stated that the benefits offered by probiotic foods are strain specific. He also spoke about a wider market for probiotic foods catering to specific needs like women's health, mental health, etc.
Mr. Eiji Amano, MD, Yakult Danone India Pvt. Ltd., remarked that he was overwhelmed by the knowledge of school students about probiotics and their health benefits. He added that the mission of "YAKULT" is to contribute to the health and happiness of people, globally and in India by improving intestinal health.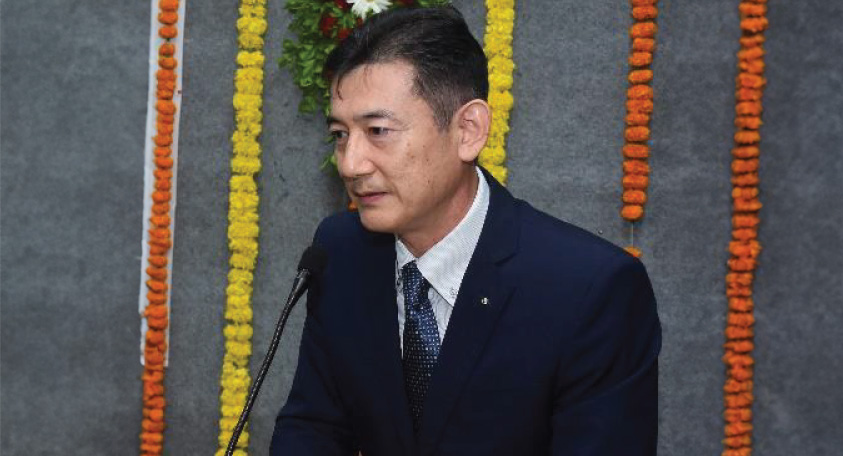 Mr. Eiji Amano speaking
The award ceremony was attended by eminent dignitaries and experts in the area.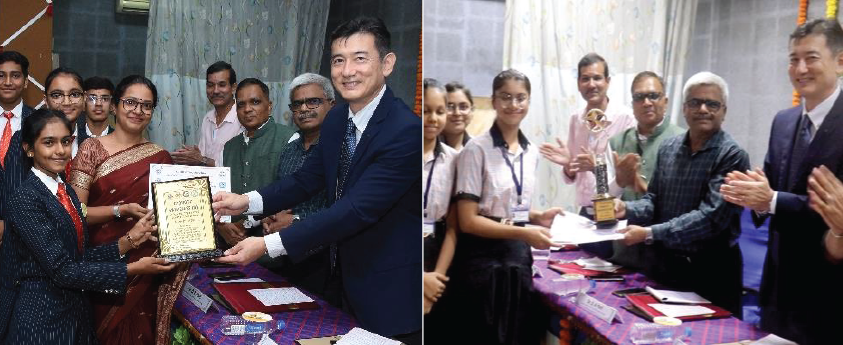 Award Ceremony
13 English medium schools and 7 Gujarati medium schools participated in the competition. Trophies and prizes were given to the winning schools. All students received certificates and all the participating schools were presented mementos. Everyone was delighted to be a part of this awareness program.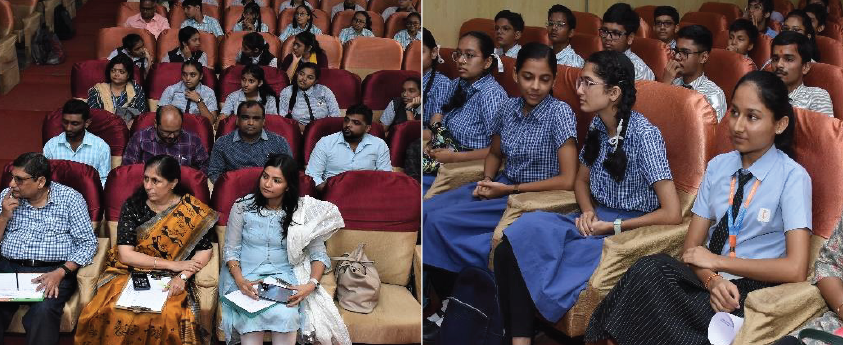 School participants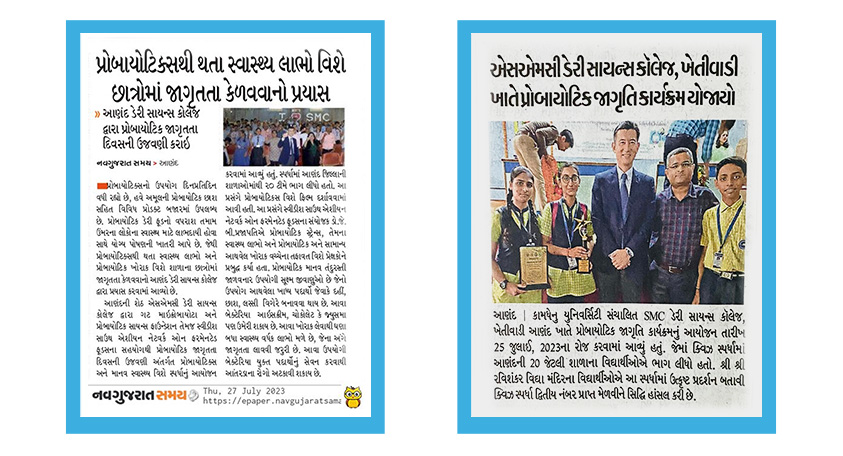 Local newspaper clippings
The health benefits of having probiotics as a part of your daily diet include:
Increasing the friendly beneficial bacteria in the intestine.
Reducing harmful disease-causing bacteria and their toxins.
Strengthening the immune system.
Improving bowel movements and reducing digestive disorders.
Lowering the risk of infections.
Yes, there is a difference between Probiotics and Traditional Fermented Foods.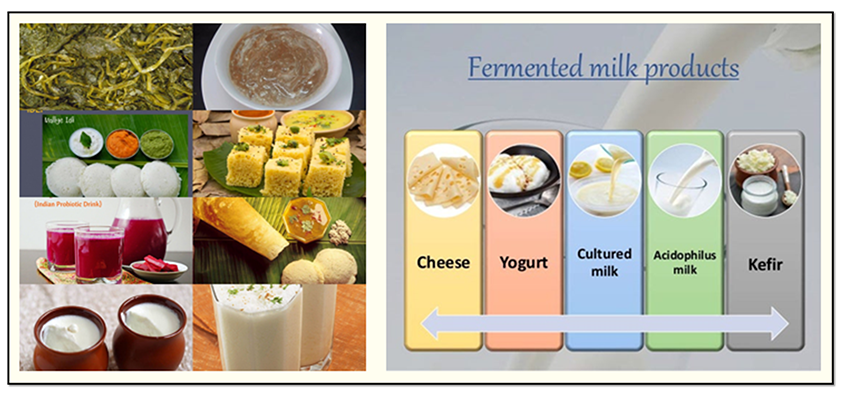 Traditional Fermented Foods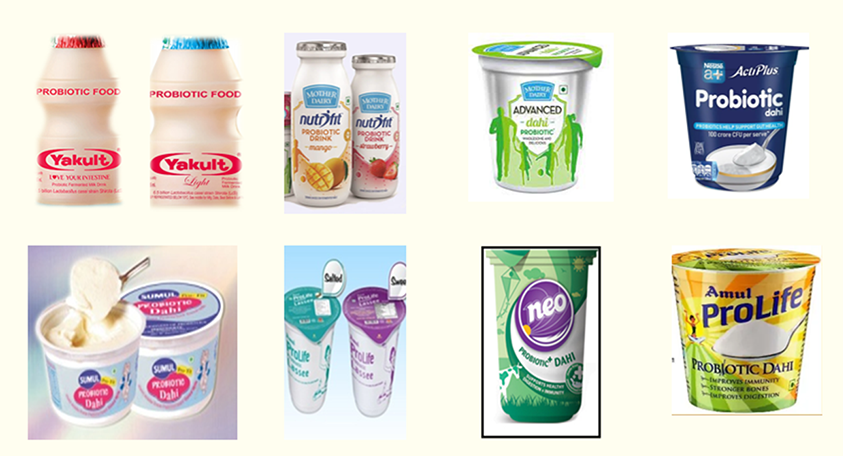 Probiotic Foods in Indian Market
"Majority of diseases begin in the intestine when "good" bacteria are not able to take over or control "bad bacteria". Hence, always remember – "Love your intestines first and the rest will follow" and make it a habit to include Probiotics as a part of your daily diet.